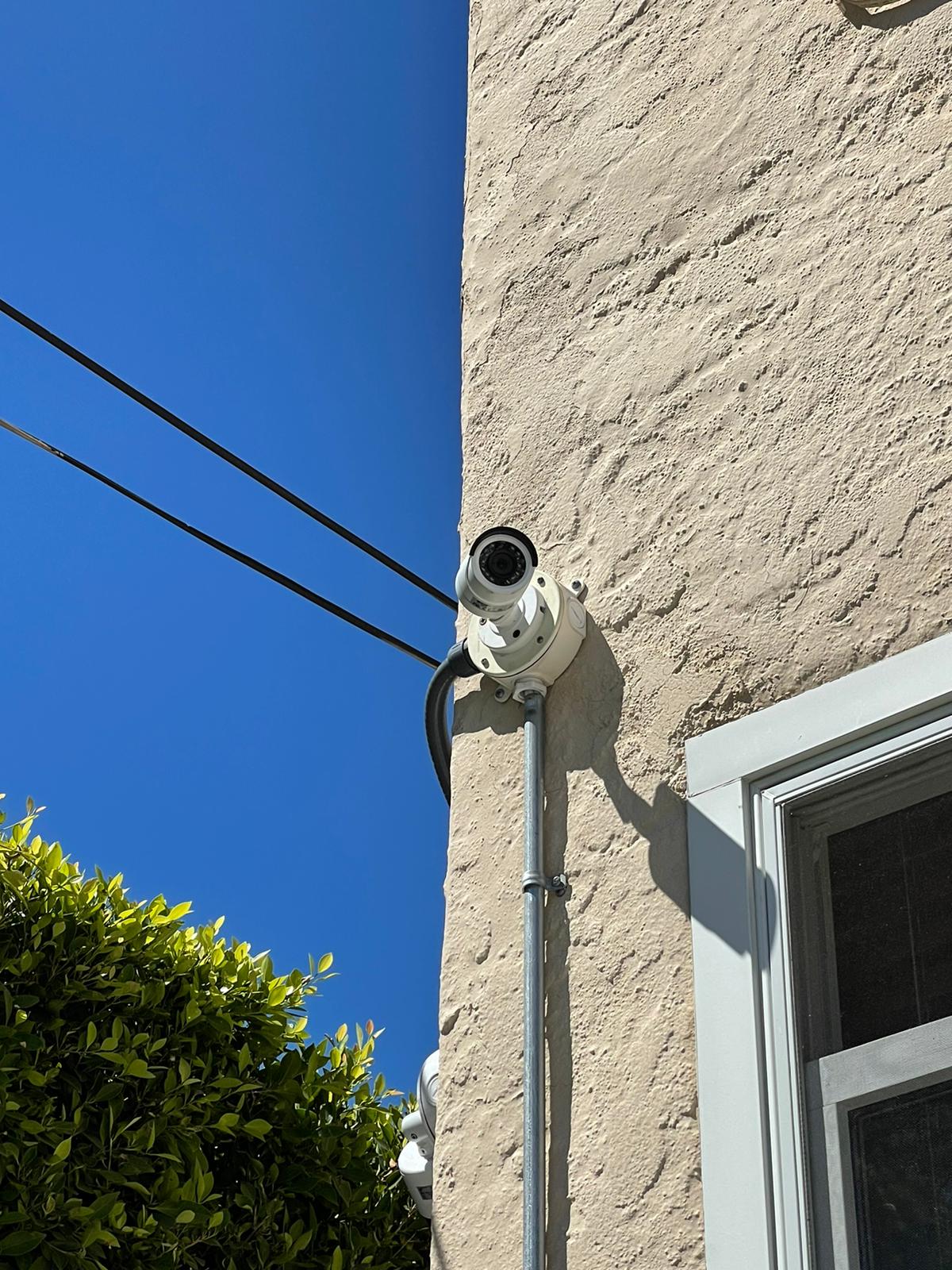 Camera installation services in Los Angeles offer a wide range of options for customers looking to install surveillance cameras in their homes or businesses. With the ever-growing need for security, it's important to make sure you have the right equipment and installation service to ensure your safety. From simple indoor systems to complex outdoor networks, there are many camera installation services available in the Los Angeles area that can provide you with the protection you need. Whether you're looking for a basic system or something more advanced, there are professionals that can help you choose the best option for your needs. Camera installation services can also give you peace of mind by providing technical support and maintenance plans that will keep your system running smoothly.
Importance Of Camera Installation Services In Los Angeles
Camera installation services are becoming increasingly important in Los Angeles due to rising concerns about safety and security. Crime rates in Los Angeles are higher than the national average, making it essential for businesses and homeowners to take necessary measures to protect their property and assets.
Camera installation services play a critical role in keeping homes, commercial buildings, and public spaces safe from theft, vandalism, and other criminal activities. Cameras act as a deterrent and help to identify perpetrators who commit crimes, allowing for their apprehension and prosecution.
Moreover, camera installation services also play a vital role in reducing liability and insurance costs for businesses. Installing cameras can prevent fraudulent lawsuits and insurance claims, which can result in significant savings in the long run.
In Los Angeles, several professional camera installation services offer customized solutions to meet the specific needs of their clients. They use state-of-the-art technologies like AI-powered cameras, video analytics, and cloud-based storage to ensure the highest level of security.
Determine the Purpose of the Camera
Most security cameras are installed for the following purposes:
1. Surveillance and Monitoring: Security cameras are often used to monitor activities and people in a specific area, such as a home, office, or public space. They keep an eye on potential criminal activities, ensure that employees are working properly, monitor customer behavior, and check for safety hazards.
2. Crime Prevention: Installing security cameras in high-risk areas can help deter criminal activities. The presence of cameras can make criminals think twice before committing a crime and also help identify suspects if a crime does occur.
3. Evidence Collection: In case of a criminal incident, security cameras provide valuable evidence that can help identify perpetrators and aid in the prosecution of criminals.
4. Remote Monitoring: Security cameras can be remotely monitored by security personnel or property owners. Live video feeds streamed to their devices enable them to be alert and take swift action in case of an emergency.
5. Analysis and Insights: Analyzing surveillance videos helps identify trends and patterns that can improve operational efficiency and safety. Insights from video footage can also help identify areas that need more surveillance cameras or better security measures.
Identify the Best Locations for Camera Installation Services
In order to identify the best locations for cameras, here are some factors that should be considered:
1. High-traffic areas: Locations where there is a lot of activity or foot traffic are ideal for placing cameras. Examples include parking lots, shopping malls, train or bus stations, and busy intersections.
2. Entry and exit points: Cameras should be placed at points of entry and exit to secure the area and have a clear view of who is going in and out. These include doors, gates, and windows.
3. Blind spots: Blind spots are areas that cannot be seen from a particular perspective or angle. Cameras should be placed to cover these areas to prevent any potential threats or crimes.
4. Vulnerable areas: Locations that have a higher risk of crime or security breaches should have cameras installed. These might include dark alleyways, isolated parking lots, or areas that store valuable equipment or merchandise.
5. Strategic points: Depending on the location, cameras can be installed at strategic points. Examples include cash registers, high-value items or equipment, entrances, exits, or elevators.
It is also important to ensure that cameras are placed in compliance with local, state, and federal laws. In addition, cameras should be installed in a way that they do not violate privacy rights, such as in restrooms or changing rooms.
Tips To Hire A Professional Installer
1. Research: Take some time to research and find a reputable company or service provider for your camera installation services. Ask for recommendations from friends and family who have used such services before.
2. Look at reviews: Check online reviews from previous clients. Look for reviews on the company's website, on social media, and on review sites such as Yelp, Google Reviews, and Angie's List, among others.
3. Check credentials: Verify if the service provider has the necessary licenses, permits, and insurance to carry out professional installations.
4. Get estimates: Get written estimates from at least three different service providers to compare costs.
5. Ask about warranties and guarantees: Ensure that the service provider provides a warranty for the services and products they install. Also, ask if they have a policy regarding customer satisfaction and ensure that it is in writing.
6. Look for experience: Choose a company or service provider with extensive experience in the installation field.
7. Communication and Customer Service: The service provider should be easily accessible, and have excellent communication skills throughout the entire project. Choose a service provider with a good reputation for excellent customer service.
8. Get references: Ask for references from past clients, and contact a few to find out about their experience with the service provider.
9. Check the past portfolio: Request to see previous work completed by the service provider to ensure that they have the experience and skills to meet your unique installation needs.
10. Trust your instincts: Finally, trust your instincts when selecting a service provider. Go with the provider you feel most comfortable with and who you believe can meet your unique installation needs.
Why Choose Onboard IT Tech For Camera Installation Services?
1. Experienced Technicians: Our technicians are highly trained and experienced in installing cameras of all types and in various settings.
2. Quality Equipment: We use high-quality cameras from reputable brands that provide reliable and crystal-clear footage.
3. Customized Solutions: We understand that every business or home is unique, so we offer customized installation solutions that suit your specific needs.
4. Competitive Pricing: We provide affordable pricing without sacrificing quality or service.
5. Timely Installations: We pride ourselves on efficient installations, and we strive to complete projects as quickly as possible without compromising our quality of work.
6. Excellent Customer Service: Our team is dedicated to providing excellent customer service and support, and we always put the customer first.
7. Ongoing Maintenance: We also offer ongoing maintenance and support for your installed cameras, ensuring that they are working properly and providing optimal security.
Read More About: