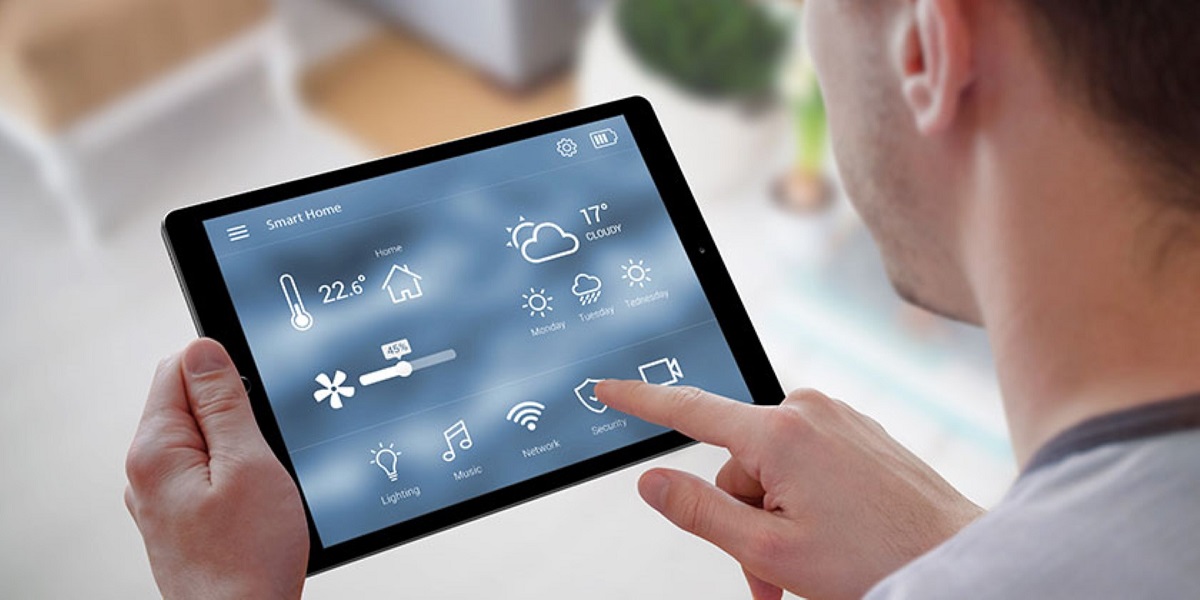 Home automation and security in Los Angeles is a growing trend as homeowners seek to increase their comfort, convenience, and safety. Home automation systems can provide homeowners with an integrated solution for controlling lighting, climate control, entertainment systems, security cameras, and more. Automation systems can be tailored to fit the needs of any homeowner, from basic home security to complex whole-home management solutions.
Automated security systems can provide additional peace of mind by allowing you to monitor your home remotely and receive alerts when activity occurs. Home automation also provides convenience by allowing you to control devices from anywhere in the world with a smartphone or tablet. In addition, many systems are now compatible with voice commands so that you can control your home with ease.
Brief discussion on the concept of home automation and security
Home automation refers to the use of technology to automate routine tasks and control various systems within a home. This includes lighting, heating and cooling, entertainment systems, and appliances. With home automation, homeowners can use their smartphones or other devices to control and monitor their home from anywhere in the world. Home security, on the other hand, involves taking steps to protect one's home from intruders and other security threats. This may include installing security cameras, motion sensors, and alarms, as well as using smart locks and other technologies to monitor and control access to the home.
When combined, home automation and security can provide homeowners with an added layer of convenience and peace of mind. For example, a smart security system can be integrated with a home automation system, allowing homeowners to receive alerts and monitor their home's security from their phone or other device. Similarly, a smart lighting system can be used to help deter potential intruders by making it look like someone is home, even when the homeowners are away.
Pros and Cons of Home Automation
Pros:
1. Convenience: Home automation allows for scheduling and automation of tasks, making your life easier and more efficient.
2. Energy efficiency: Automated systems can help reduce energy usage and save you money on your utility bills.
3. Increased security: Automated security systems can increase the safety and security of your home by allowing you to remotely monitor and control security cameras, locks, and alarms.
4. Peace of mind: Automated systems can provide peace of mind by ensuring that certain tasks are completed and that your home is secure, even when you're not there.
5. Accessibility: Home automation can make it easier for people with disabilities or limited mobility to control and manage their homes.
Cons:
1. Cost: The cost of home automation systems in Los Angeles can be prohibitive for some homeowners, especially for those with older homes that may require additional installation expenses.
2. Complexity: The setup and maintenance of home automation systems require technical knowledge, which can be a challenging learning curve for some users.
3. Malfunction: Automated systems can run the risk of malfunction, making it necessary to have a backup plan or constantly monitor the system.
4. Privacy concerns: Automated systems that collect data about you and your family may raise privacy concerns, particularly if the data is not handled responsibly or securely.
5. Dependency: Users may become too dependent on automated systems, discouraging them from learning essential skills like cooking, cleaning, and maintaining their home.
Home Automation And Security Devices
1. Smart thermostats: These devices allow you to remotely control your home's temperature and reduce energy usage.
2. Smart lighting: Smart bulbs, switches and modules can be controlled with your smartphone or voice commands, even when you're not at home.
3. Home security systems: Smart security devices, such as cameras and sensors, allow you to remotely monitor your home and detect potential intruders.
4. Smart locks: These locks can be remotely controlled and give you constant monitoring of your home's entryways.
5. Smart home assistants: Devices like Amazon Echo and Google Home allow you to control your smart devices with voice commands and even play music or answer questions.
6. Smart garage door openers: With these devices, you can remotely control your garage door opening and closing.
7. Smart smoke detectors: These detectors send alerts to your smartphone if there is a fire in your home.
8. Smart irrigation systems: These devices allow you to remotely control your sprinklers and conserve water usage.
9. Smart fans: These fans can be remotely controlled and save energy by automatically adjusting speed and direction based on temperature and humidity. 10. Smart speakers: High-end speakers, such as Sonos, allow you to stream your favorite music from anywhere in your home through your Wi-Fi network.
Hiring a Home Automation and Security Company
If you are considering hiring a home automation and security company, there are a few things you should keep in mind to ensure you are making the right decision:
1. Evaluate your needs: Determine what specific needs you have for your home automation and security system. This will help you identify the features and services you require from the company.
2. Research potential companies: Look for home automation and security companies online or ask for recommendations from friends and family. Use online reviews and ratings to become familiar with the reputation of a company.
3. Check for certifications: Ensure that the company you choose is licensed, bonded, and insured. Certification is important to avoid scams or poor quality services.
4. Consider compatibility: Make sure that the technology and products the company recommends are compatible with your home and electronic devices.
5. Get multiple quotes: Obtain quotes from multiple companies to ensure you are getting the best value for your money.
6. Evaluate customer service: Look for a company that has good customer service, provides warranties, and offers ongoing support. These tips will help you choose the best home automation and security company for your needs. Remember to prioritize what is most important to you and actively communicate with the company to ensure they understand your expectations.
DIY vs. Professional Installation – Pros and cons of each approach
DIY (Do-It-Yourself) Installation:
Pros:
1. Cost-effective: DIY installation can save a significant amount of money as there is no need to pay for professional installation services.
2. Flexibility: DIY installation allows the homeowner to have complete control over the installation process and schedule.
3. Familiarity with the equipment: It can be comforting to install a system yourself if you are familiar with the equipment and have previous experience with similar installations.
Cons:
1. Time-consuming and complicated: DIY installation can be time-consuming, especially if you don't have experience with that equipment. The process can be complicated, and mistakes in the installation can be dangerous or costly to repair.
2. May affect warranty: If the homeowner installs the equipment, there is a high chance of voiding the warranty if it is not installed correctly.
3. Safety risks: Many installation procedures can be dangerous if not done correctly, leading to potential injuries or damage to the property.
Professional Installation: Home Automation And Security
Pros:
1. Quick and hassle-free: Professional installation is quick and hassle-free with the assurance that the job is done correctly.
2. Reduced liability: With professional installation, the liability falls on the service provider. If anything goes wrong, the service provider is responsible for the repair or replacement.
3. Professional advice: A trained professional can provide advice on the best equipment and layout for your home, ensuring that you get the best system for your needs.
Cons:
1. Cost more: Professional installation charges are higher than the cost of DIY installation.
2. Scheduling conflicts: Professional installation requires scheduling appointments, which is not flexible, and may require you to take time off work.
3. Limited control: With professional installation, homeowners have less control over the installation process, and they can't monitor the process as they would with DIY installation.
Why Choose Onboard IT Tech For Home Automation And Security?
1. Expertise: We have a team of experienced professionals who are experts in the field of home automation and security. They understand the latest technologies and trends and can help you choose the right solutions based on your needs and budget.
2. Customization: We understand that every home is different and therefore, we offer customized solutions tailored to your specific needs. Whether you need a simple security system or a comprehensive home automation solution, we can design a system that meets your unique requirements.
3. Quality Products: We use only the highest quality products from reputable brands to ensure the reliability and durability of our systems. Our products are designed to be user-friendly and easy to operate.
4. Customer Service: At our company, we believe in providing exceptional customer service. Our team is always available to answer your questions and help you with any issues you may have.
5. Competitive Pricing: We offer competitive pricing on all our products and services, without compromising on quality. Our goal is to provide you with the best value for your money.
6. End-To-End Solutions: We offer end-to-end solutions for home automation and security, from design and installation to maintenance and support. We will be with you every step of the way to ensure that your system is functioning optimally.
7. Peace of Mind: With our home automation and security solutions, you can enjoy peace of mind knowing that your home is secure and that you have complete control over your home's smart devices.
Read More About-