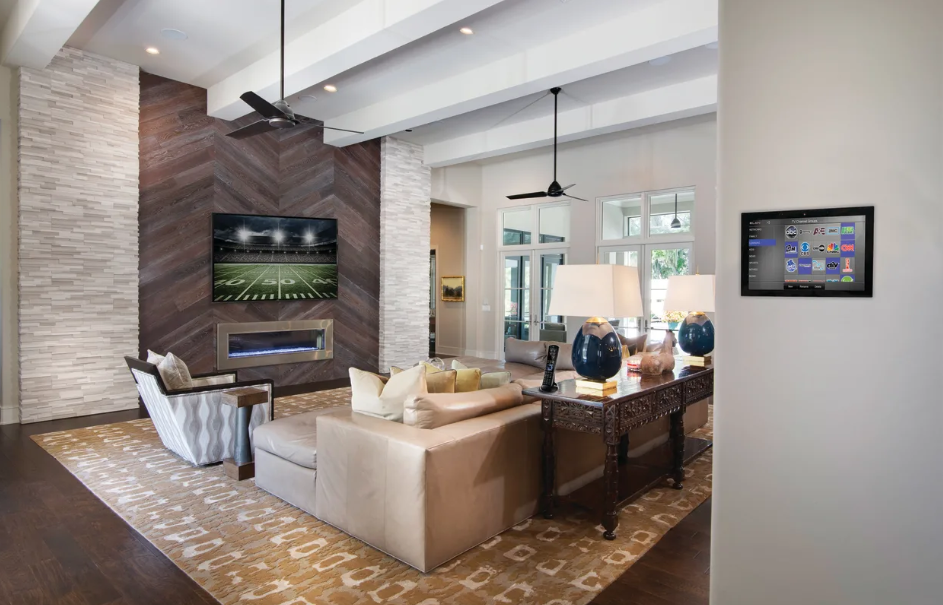 Audio Visual Consultants play a vital role in bringing your vision to life. Whether it's a corporate event, a theatrical production, a wedding, or a live concert, an experienced AV consultant can create immersive, high-quality audio-visual experiences that leave a long-lasting impact on your audience.
Benefits of hiring an audio visual consultant
Bringing on-board an AV consultant comes with considerable perks:
1. Expert Guidance: An AV consultant leverages their years of experience and technical expertise to guide you through the complex process of AV planning and execution, saving you from potential pitfalls.
2. Time and Cost Savings: They know all the tricks of the trade, and can optimize your AV setup to save you time and resources.
3. Latest Technology: AV consultants stay abreast with the latest trends in AV technology, ensuring that your event benefits from cutting-edge AV solutions.
Why hiring an expert in Los Angeles is crucial
If you're organizing an event in Los Angeles – a city known for its glitz, glamour and high expectations – hiring a seasoned AV consultant is crucial. They can help you navigate the city's competitive event scene and ensure your event stands out from the crowd. Enjoy peace of mind, knowing you have a trained professional handling your audio-visual needs.
Understanding Your Needs
Before choosing an audio visual consultant in Los Angeles, it's vital to understand your needs. Here are a few tips to help you get started.
Assessing your audio visual requirements
Start by determining what kind of audio visual solutions you need for your project. This could range from basic sound systems for a small event to advanced multimedia installations for a large conference. Ask yourself:
What technology do you currently have and what do you need?
What's your budget for audio visual equipment?
What's the scale of your event or project?
Understanding these aspects will help you define the scope of work for your AV consultant.
Determining the scope of your project
The scope of your project is another critical factor to consider. It can include:
The size and nature of your event
The types of audio visual equipment needed
Your desired outcome and objectives when it comes to audio visual design
Remember: Having a clear idea of your requirements and the scope of your project will help you communicate more effectively with potential AV consultants, and ensure that you find the right expert to meet your needs.
Identifying Qualified Audio Visual Consultants
When it comes to finding the perfect audio-visual consultant in Los Angeles, it is vital to do your homework thoroughly. The importance of the proper expertise cannot be overstated in ensuring a polished and professional result for your event or project.
Researching reputable audio visual consultants in Los Angeles
Begin your search by looking for reputable audio-visual consultants in Los Angeles. Do an online search, and make a list of potential choices. Look at their websites to get a feel for the type of work they do, and check out their customer testimonials and portfolio.
Checking qualifications and experience
Qualification and experience are two significant considerations when choosing an audio-visual consultant. Be sure to find out about their professional background, expertise, and the types of projects they have handled in the past.
Remember, a trustworthy AV consultant will be more than happy to share this information. Not only can it provide an insight into their competency, but it also establishes transparency between you and the potential consultant right from the get-go.
Finally, don't rush the decision process. Take the time to weigh each option and choose a consultant who truly meets your specific audio-visual needs.
Budget Considerations
When selecting an audio-visual consultant in Los Angeles, understanding and considering your budget is vital. Here are some tips to prepare your budget for your audio-visual project:
Setting a budget for your audio visual project
Define your project: Outline the details of your project and identify what AV services you need, whether it's sound engineering, lighting, video production, or live event production.
Do Market research: Market research will help you estimate the average costs of these services in Los Angeles. This can serve as a baseline for creating your budget.
Understanding the cost factors involved
According to the National Association of Broadcasters, the cost of AV services can vary depending on several factors:
• Equipment: The quality and complexity of the equipment to be used can significantly impact the price.
• Team Size: The size of the team required to carry out the project plays a significant role in cost determination.
• Duration: The duration of the project or event can also affect the overall cost.
• Experience: The more experienced the consultant, the higher their services are likely to cost.
Taking into account these cost factors will give you a clearer understanding of how to allocate your budget for each aspect of your AV project. Always choose the AV consultant who can provide quality service within your budget.
Evaluating Past Projects Of Audio Visual Consultant
When searching for an ideal audio visual consultant in Los Angeles, it's crucial to evaluate their past projects. Assessing their portfolio and the success of their previous endeavors could provide you with significant insights into their capacity and proficiency.
Reviewing the portfolio of potential consultants
1. Scope of Projects: Briefly inspect the variety of projects the consultant has handled. This can indicate their capability to handle diverse and challenging tasks.
2. Clientele: Evaluate the profile of their past clients. Well-known clients often denote reliability and expertise.
Assessing the quality and success of their past projects
Success Rate: Inquire about the success rate of their projects by asking for case studies or client testimonials.
Quality: Always prioritize quality. Check if their past projects align with your expectations and if their solutions are innovative and modern.
Identifying an audio visual consultant based on their past projects hones significantly in choosing the right one for your needs.
Choosing the right audio visual consultant in Los Angeles is crucial for the success of your event, conferencing, or production needs. In conclusion, some of the key aspects to consider when choosing an audio-visual consultant include:
Experience and Expertise: Check if the team has enough experience in handling specific equipment and software that you require.
Service Quality: Look for a company that's known for prompt, efficient, and personalized service.
Budget: Ensure the company offers services that are within your budget without compromising the quality.
Why Choose Onboard IT Tech As An Audio Visual Consultant?
As your trusted audio visual consultant in Los Angeles, we provide:
A dedicated team with expertise in cutting-edge technologies for outstanding service delivery.
Tailored solutions that align with your goals and budget.
Around the clock customer support.
A proven track record of delivering successful AV projects.
We're just a call away, ready to provide the best-in-class, tailored AV solutions for your needs. Call: +14243560556
Read More About: