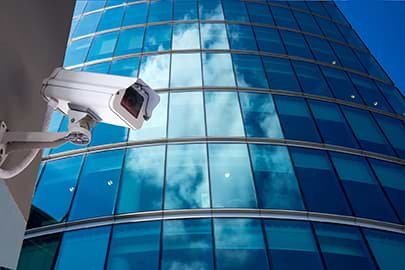 Special Features for Your BEST LOCAL CCTV Security Camera Installation in Los Angeles
Introduction-
When it comes to your CCTV Security Cameras Installation in Los Angeles you must think of the features you want to come with your camera. There are several basic features that come with most cameras however there are some that are definitely needed. Below you will find some that will assist you with your home security.
Hi-Def & Wide angle video Security Camera-
Why? Similar to your home entertainment system hi-def gives your security cameras lens a clearer picture. It will show everything in 1080 pixels. We all know that with a clearer picture we are able to see more details.
This will help in the event that the recordings are evidence in a break-in or home invasion, destruction of property case or for any other purpose for that matter. The clearer the picture is the better.
 Wide-Angle Lens allows the security camera to record more of an area at a time. Yes single angle lens will work but it may require you to use more security cameras to cover the same area.
Use of Low-Light or Night Vision-
Use of night vision or low-light features in the security cameras are great for those dark spaces around your home. Even if you have motion sensors, or even flood lights around your home it is great feature for back up. After all you wouldn't want a crime to go on unrecorded because your lights were not working properly.
Note: In night-vision mode some details will go unseen, but some footage is better than nothing right? Night-vision mode comes with infrared on some more advanced security cameras.
Remote Access and Cloud Features-
Remote access in your home security system is essential. If your family travels regularly using this feature will allow you to access your home security system on the go. It will allow you to access it from almost anywhere including while you're in another city. It gives you the ability to see a live feed of your home and move the camera right from your mobile phone.
In addition you can turn the system off and on remotely. And with the cloud feature you can back up all your footage for later access.
Two-Way Audio Communication-
Two-Way communication is a great feature to have if you are traveling. It allows you to take to someone in front of your door as if you were there even though you're out of town. If often deters burglars from coming in your home all together. Also if you have two-way communication features you can inform them that law enforcement has been contacted and are on the way.
Wireless Technology & Professional CCTV Security Camera Installation
The wireless CCTV Security Cameras are a great options making it difficult for an intruder to turn off your system from the outside. Being wireless also allows for bit of an easier installation. There is less worry over cable length and location decision due to cords.
There are several DIY'ers that would love to tackle this one by their self. However this is not a great idea. Why? Yes it is easier to get the cameras up, and maybe even start the apps that control the equipment but a professional CCTV Security camera installer will ensure it is connected properly. They will also make sure each camera connected to each channel, and working effectively.
Motion Sensors with Automation –
Another special feature you may consider for your CCTV security camera is motion sensors with auto movement tracking modes. These help you not only save on recording space by turning on only when something moves in the cameras view but it also can follow them as they walk around.
These features can save you on recording time, and storage as the footage is not wasted with useless time.
Why Get Professional CCTV Security Camera Installation in Los Angeles
It is important to be sure that you are not only getting the proper security camera system for your home but that it is being installed properly as well. With so many do it yourself things available now days there are some things that should be installed by a professional. Why? Well it's quite simple because they have more experience, more knowledge, and just the right tools for any job.
Their overall goal is to set up the system that's right for your home, and meets your family's needs. With a simple explanation of what you are using it for and your day to day needs, they can be sure that you get what you're looking for, and it installed the first time around.
Not to mention in minimal time. Having a professional CCTV Security Camera Installation in Los Angeles can save you a lot of headache in the future.
Questions to ask a professional security camera installer
Do you provide free estimates?
Does your company provide free installation with purchase of their monitoring services?
How many cameras do you think I will need to efficiently secure my home?
Which cameras do you think I should use for my home?
Are there any special features I should have for my security system?
How much will your services cost me?
How long will it take for the installation?
These are just a few questions to ask them when they arrive or when you are searching for the right services. Making a list of things you want to know is always best. Jotting them down when you think of them will help you remember when it's time to ask.
In Conclusion-
If you are looking for a new CCTV Security Camera System to be installed in your home there are several things to consider. Calling a professional that can help fit your needs should be first on your list. They will make sure you get the right system for your family.
Be sure to ask plenty of questions and that you understand how your system works before they leave. Be sure it has hi-definition, motion sensors, and night vision to ensure your safety. Remote access can also help you out greatly. Call for your CCTV Security Camera installation in Los Angeles today.
Summary
Service Type
CCTV Security Camera Installation in Los Angeles
Area