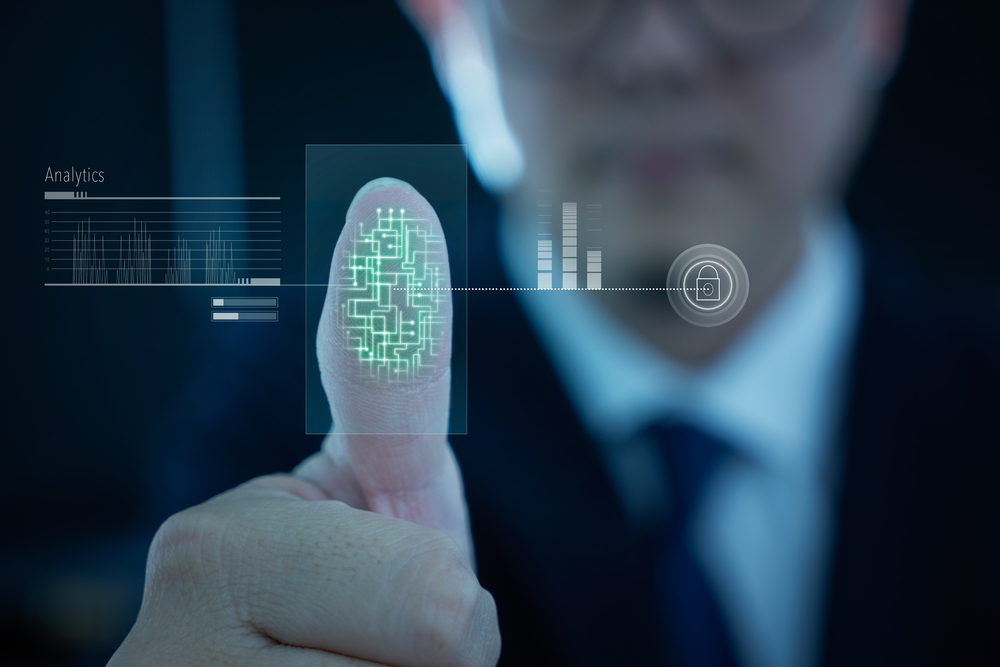 When it comes to home security, there are several options available, but one of the most advanced and secure solutions is fingerprint locks for doors. If you are concerned about the safety of your family and belongings, installing fingerprint locks can provide peace of mind.
Why choose fingerprint locks for doors?
Enhanced security: Fingerprint locks utilize biometric technology, ensuring that only authorized individuals can gain access. With traditional locks, keys can be easily lost, duplicated, or stolen, compromising security. Fingerprint locks eliminate these risks by relying on unique biometric data.
Convenience: Fingerprint locks offer a hassle-free solution. Forget fumbling for keys or worrying about forgetting them. With a simple touch of your finger, you can unlock the door quickly and easily.
Customizable access: Fingerprint locks allow you to grant access to specific individuals, such as family members or trusted friends. You can easily add or remove individuals from the authorized user list, providing you with total control over who can enter your home.
Benefits of fingerprint locks over traditional locks
Higher level of security: Fingerprint locks eliminate the risk of unauthorized access through lost or stolen keys. Fingerprints are unique to each individual, making it nearly impossible for intruders to bypass the lock.
Eliminate the need for keys: No more worrying about lost or forgotten keys. With a fingerprint lock, you always have your key with you – your finger!
No more lockouts: Say goodbye to lockouts caused by misplaced keys. With a fingerprint lock, you always have an access solution at your fingertips – literally.
Quick and easy installation: Fingerprint locks can be easily installed on most standard doors, making them a convenient and straightforward choice.
Installing fingerprint locks for doors provides a higher level of security, convenience, and peace of mind. With their advanced technology and user-friendly features, these locks are a reliable and efficient choice for any homeowner concerned about home security.
Understanding Fingerprint Locks
Fingerprint locks have revolutionized the way we secure our homes and businesses. No more fumbling for keys or worrying about lost or stolen access cards. With a simple touch, you can quickly gain entry to your property. But how do these impressive devices actually work? Let's take a closer look.
How do fingerprint locks work?
Fingerprint locks utilize biometric technology to verify a person's identity. The process begins with the enrollment phase, where one or more fingerprints are scanned and stored in the lock's database. These fingerprints are then converted into a unique algorithm or template, which serves as a reference for future identification.
When someone wants to gain access, they place their finger on the lock's sensor. The sensor captures an image of the fingerprint and compares it against the stored templates. If there is a match, the lock will grant entry. It's important to note that fingerprint locks are designed to be highly accurate and resistant to spoofing methods.
Types of Fingerprint Lock Technology
There are two main types of fingerprint lock technology: optical and capacitive.
Optical fingerprint locks use light to capture an image of the fingerprint. These locks work by illuminating the finger and capturing the reflected light. The patterns and ridges on the fingertip create unique shadow formations, which are then converted into a digital image for comparison.
Capacitive fingerprint locks, on the other hand, rely on electric current. When a finger is placed on the sensor, the electrical conductivity of the skin creates a unique fingerprint pattern. The lock's sensor detects these minute electrical changes and uses them for identification.
Both optical and capacitive fingerprint locks offer reliable security, but they may have different features and price points. It's important to consider your specific needs and budget when choosing the right fingerprint lock for your doors.
In conclusion, fingerprint locks provide a convenient and secure way to protect your property. By understanding how they work and the different types available, you can make an informed decision and enhance the security of your doors.
Preparing for Installation
Installing fingerprint locks for doors can provide an added layer of security and convenience for your home or business. Before you begin the installation process, there are a few important steps to consider to ensure successful installation.
Assessing door compatibility
Before purchasing a fingerprint lock, it is crucial to assess the compatibility of your door. Different fingerprint lock models may have specific requirements, such as door thickness and lockset type. Measure the thickness of your door and check if the lockset meets the specifications provided by the manufacturer. This will ensure that the lock will fit and function properly.
Tools and materials needed for installation
To install a fingerprint lock, you will need the following tools and materials:
Screwdriver set: A set of screwdrivers with various sizes will be necessary for removing and installing screws.
Drilling machine: If your door does not have existing holes for the lock, you will need a drilling machine to create appropriate openings.
Hole saw/drill bits: These tools are essential for creating holes of the correct size and shape for the lock components.
Measuring tape: Accurate measurements are crucial for aligning the lock components properly.
Pencil/markers: These will help you mark the positions for drilling and mounting.
Fingerprint lock kit: This will include the lockset, control panel, wiring, and any additional components required for installation.
By assessing door compatibility and having the necessary tools and materials, you can ensure a smoother and more efficient installation process. Remember to carefully follow the manufacturer's instructions provided with the lock to ensure proper installation and optimal performance.
Step-by-Step Installation Guide
1. Removing the existing door lock
Before installing a fingerprint lock, the first step is to remove the existing door lock. Use a screwdriver to remove the screws holding the lock in place. Once the screws are removed, carefully detach the lock from the door. Be sure to keep any screws or parts for future reference.
2. Preparing the door surface
Next, prepare the door surface for the fingerprint lock installation. Clean the area where the lock will be installed to ensure proper adhesion. If necessary, use a chisel or sandpaper to smooth out any rough areas or uneven surfaces that may hinder the installation.
3. Installing the fingerprint lock mechanism
Now it's time to install the fingerprint lock mechanism. Align the lock with the pre-drilled holes on the door and secure it in place using the screws provided. Follow the manufacturer's instructions for proper alignment and installation.
4. Connecting power and configuring settings
After the lock mechanism is securely installed, connect the power source as instructed by the manufacturer. This may involve wiring the lock to an electrical source or inserting batteries. Once the power is connected, follow the instructions provided to configure the settings and program your fingerprints into the lock system.
Remember to test the lock before relying on it for security. Ensure that it properly recognizes your fingerprints and that the locking mechanism is functioning correctly.
Installing a fingerprint lock adds an extra layer of security and convenience to your home or office. By following these step-by-step instructions, you can successfully install a fingerprint lock and enjoy the benefits of keyless and secure access.
Why Choose Onboard IT Tech For Installing Fingerprint Locks for Doors?
When it comes to installing fingerprint locks for doors, there are plenty of options out there. However, if you are looking for a reliable and trusted service, we are the one for you. Here are a few reasons why you should choose us:
Experience: With years of experience in the industry, our team has the expertise and knowledge to install fingerprint locks efficiently and effectively. We understand the intricacies involved in the installation process and can handle any challenges that may arise.
Quality Products: We only work with top-quality fingerprint locks that are known for their durability and reliability. Your security is our priority, and we ensure that the locks we install are of the highest standards.
Professional Installation: Our technicians are highly trained professionals who take pride in their work. They will install the fingerprint locks for your doors with precision and care, ensuring that they function flawlessly.
Customized Solutions: We understand that every home or business is unique, which is why we offer customized solutions tailored to your specific needs. Whether you have a residential property, a commercial space, or an industrial facility, we can recommend and install the fingerprint locks that best suit your requirements.
Excellent Customer Service: Customer satisfaction is at the core of everything we do. Our friendly and knowledgeable team is always ready to assist you with any questions or concerns you may have. We strive to provide the best customer service experience from start to finish.
Choose us for installing fingerprint locks for doors, and you can be confident that your property will be secure and protected. Contact us today to discuss your requirements and schedule an appointment.
Call: +14243560556
Read More About: