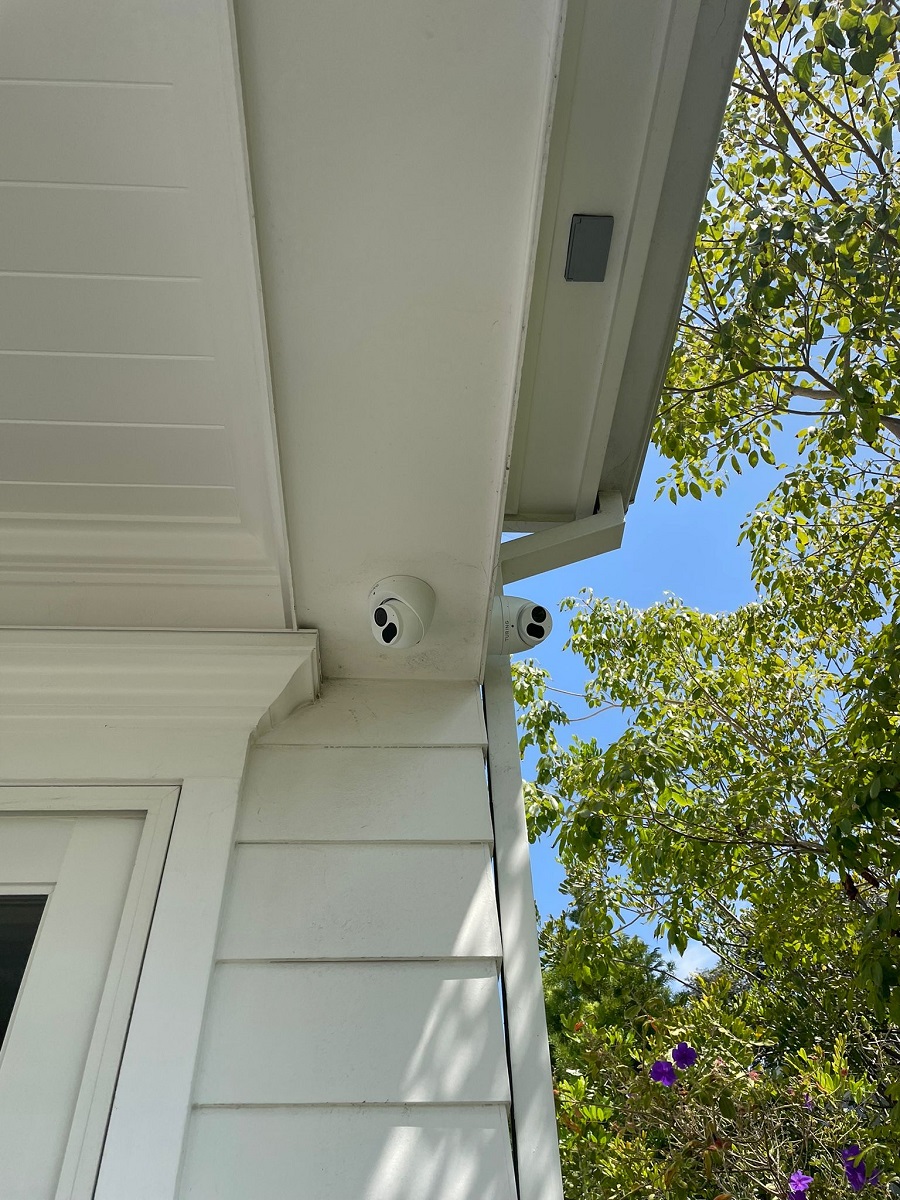 Choosing the right home security systems installers for your home or business is critical to your peace of mind and safety. In a bustling city like Los Angeles, this is even more vital. This comprehensive guide provides a roadmap to selecting the best home security system and installer in Los Angeles and the surrounding area, emphasizing the importance of a reliable alarm system, quality home security companies, and efficient home automation features. It also highlights the role of a well-installed security camera in your overall safety.
Why a Home Security System is Essential in Los Angeles?
An effective home security system acts as a crime deterrent and provides an essential safety barrier for your home or business in Los Angeles. With increasing reports of burglaries and other thefts, it is crucial to have a reliable security system in place.
The Role of a Home Security System in Preventing Crime
Home security systems, including burglar alarm installations and proper access control systems, play a significant role in preventing crime. They create a sense of discomfort for intruders and act as a strong deterrent. Security Services play a crucial part in ensuring the proper function and maintenance of such systems.
Peace of Mind Gained from Owning a Home Security System in Los Angeles
Having a reliable and efficient home security system in Los Angeles helps homeowners feel safe and secure. Knowing that you can monitor your property at any time provides the ultimate peace of mind.
Residential and Business Security in the Greater Los Angeles Area
Both residential and business properties in the Greater Los Angeles area can greatly benefit from well-installed and monitored security systems. They offer enhanced safety measures and provide an additional layer of protection against potential security threats.
What are the Key Features to Look for in a Home Security Systems Installers?
Understanding the Function of Alarm Systems
Alarm systems in security systems in Los Angeles are designed to alert owners about breaches in security. They can be integral in identifying a potential threat, allowing you to take immediate action. Home alarm systems are more effective when paired with monitoring services for round-the-clock safeguarding.
The Importance of Security Cameras
Security cameras act as a visual deterrent against crime. In addition, they record valuable evidence in case of security breaches. Home security cameras in Los Angeles offer reassurance by allowing you to check on your property remotely.
Benefits of Smart Home Automation in Security Systems
Smart home automation in security systems offers convenient control of various elements of your home security system including lights, locks, and alarms. Together with the best home security systems, it provides an intuitive and user-friendly way of managing home security.
How to Choose the Best Home Security Systems Installers in Los Angeles?
What to Consider When Searching for Security Systems Installers in Los Angeles?
When searching for the best home security companies in Los Angeles, consider their experience, services, and customer reviews. The best security companies offer a comprehensive range of services, including surveillance system installation, alarm system monitoring, and smart home automation, among others.
Comparing the Best Home Security Systems Installers in Los Angeles
Comparing the top home security companies in Los Angeles can help identify the best security solutions to suit your needs. Look for companies with a solid track record and positive customer reviews.
Identifying Quality Home Security Systems Installers in the Los Angeles Area
Quality security services offer reliable and efficient security solutions that address your specific security needs. Such a service not only installs but also provides continuous monitoring and support for your security systems.
What Should I Know About Alarm Monitoring Services in Los Angeles?
Basic Overview of Alarm System and its Function
Alarm systems work by sending alerts when they sense threats like intrusion or fire. They can be standalone devices or part of more comprehensive home security systems. The effectiveness of alarm systems improves vastly when paired with expert alarm monitoring services.
Understanding the Los Angeles Alarm Monitoring Systems and Regulations
Los Angeles alarm monitoring systems follow specific regulations including necessary permits for alarm deployment and guidelines on false alarms. Understanding these regulations can assist in compliant and effective installation and use of alarm systems.

Why Security Monitoring is a Worthwhile Investment in Los Angeles
Investing in security monitoring services in Los Angeles can profoundly increase the effectiveness of your security system. Monitoring services provide 24/7 surveillance and prompt response to potential security breaches in your premises.
Can a Security System Benefit my Business in Los Angeles?
How Business Security Promotes the Safety of Business in Los Angeles
Safety is vital to businesses in Los Angeles. Optimal business security is achieved with effective installation and monitoring of security systems. This allows businesses to prevent theft, monitor business operations, and ensure the well-being of employees.
Benefits of a Surveillance System for Businesses
Surveillance systems are essential to business security in Los Angeles. They offer real-time monitoring, provide evidence in case of incidents, and serve as an effective deterrent against crime.
Why Wireless Home Security Solutions are Ideal for Los Angeles Businesses
Wireless home security solutions provide flexibility and are easy to install and manage. Their smart integration capabilities and remote access features make them ideal for businesses in Los Angeles seeking comprehensive, user-friendly security solutions.
Why Choose Onboard IT Tech Among The Home Security Systems Installers Los Angeles ?
1. Expertise and Experience: We have a team of professional technicians who have years of experience and are experts in home security camera installation. They are highly skilled and knowledgeable about the latest security technologies and trends.
2. Quality Products: We use only the highest quality cameras and equipment for our installations to ensure durability, longevity, and efficiency. We offer a wide range of security cameras to suit different needs and budgets.
3. Customized Solutions: We understand that every home is unique, so we offer customized security solutions to meet your specific needs and preferences. We will assess your property and recommend the best security camera system that offers maximum coverage and protection.
4. Excellent Customer Service: We pride ourselves on our exceptional customer service. We are always available whenever you need us. Our team is always ready to respond to your questions or concerns, before, during, and after the installation process.
5. Competitive Pricing: We offer our professional installation services at competitive prices. Despite our affordable rates, we do not compromise on the quality of our work.
6. Ongoing Support and Maintenance: Our relationship with clients doesn't end after installation. We also offer ongoing support and maintenance services to ensure that your security system is always in optimal condition.
7. Reliable and Trustworthy: We are a licensed and insured company, and we have a proven track record of reliability and integrity. You can trust us to treat your property with respect and carry out our work professionally.
8. Transparency: We're transparent about costs and the installation process, there will be no hidden fees or unpleasant surprises.
9. Speedy Installation: Our skilled technicians are able to complete installations efficiently without compromising on quality.
10. Post-Installation Training: Once we've installed your security cameras, we'll show you how to use them, ensuring you can get the most out of your new system.
Read More About: